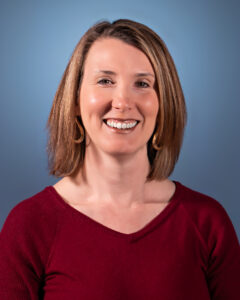 Jennifer Street, a graduate of both East Tennessee State University and Florida State University, holds a bachelor's degree in Social Work and a master's degree in Clinical Social Work and is currently working on a Doctorate in Strategic Leadership.   
Jennifer has been working in the field of Social Work since 2001. Jennifer has specialized in working with trauma, as well as adolescent and women's issues. She has worked with all different types of concerns including depression, anxiety, eating disorders, self-injury, and abuse recovery. She worked in a gender-specific adolescent girls' program, and as the Program Coordinator for a domestic violence outreach center where she specialized in domestic violence advocacy and intervention for victims. Additionally, she has facilitated addiction recovery and adolescent groups and has specialized in trauma treatment for veterans and their families.  Jennifer developed and facilitated therapeutic retreats for veterans, active duty service members, and their families for over ten years. Jennifer also has specialized experience working with ministerial families that have experienced trauma. 
As an educator since 2009, Jennifer has worked as a professor at University of South Florida, St. Leo University, and Liberty University. She is a Certified Clinical Trauma Professional (CCTP) and is also trained in equine assisted psychotherapy and Gottman Couples Therapy.  Jennifer is currently serving on the development team for Arise Alliance and is a Clinical Director for The Marriage Place and Breaking Free Solutions in Houston, TX.