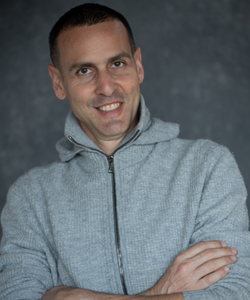 Ben's the owner of Heldfond Holdings, LLC a holding company that invests in a wide variety of companies. Everything from real estate, private equity, and venture capital. Some of them he has an active role either through an advisor or the board of directors. Heldfond Holdings currently holds approximately 20 companies.
Ben began his real estate career in 1999 with a focus on commercial real estate as Vice President, Diversified Assets at DeBartolo Holdings, LLC, Tampa, Florida. He played an integral part in the company's real estate development acquisitions and diversified investing transactions as well as taking an active role in the Tampa Bay community through the various DeBartolo Family Foundation philanthropic programs. Ben is a founding board member of the Brooks DeBartolo Collegiate High School, a charter school that helps underprivileged children. Ben is also Co-Author of "Our Happy Divorce", a book Ben and his Ex-Wife Nikki DeBartolo, wrote about their journey through divorce and how it brought them closer together.
Ben graduated from The University of California, Berkeley with a Bachelor of Science degree in African American History and Business Administration. Since then he has been involved with several non-profit organizations; many focused on addiction/alcoholism including: Facing Addiction w/NCADD, Road Recovery, Phoenix House, and The Phoenix.
Ben is an avid golfer and sports enthusiast. He resides in South Tampa with his 19-year-old son, Asher; his 9-year-old daughter Isabella, and his 7-year-old son Jackson.