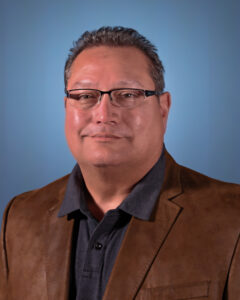 Dr. Diego Hernandez, a Licensed Clinical Psychologist, began his studies by earning a double bachelor's degree in Psychology/Religion from Southeastern University followed by a master's degree in Mental Health Counseling from Nova Southeastern University. He then attended Argosy University and earned a second master's and doctoral degree in Clinical Psychology. He is trained in multiple therapeutic modalities and approaches, EMDR L1, NLP, ART, RTM, CBT, Mindfulness-based interventions, Rational Emotive Behavioral Therapy, Gottman Level 1, Emotionally Focused Couples Therapy Core skills, and Eagala- Equine Assisted Psychotherapy.
Dr. Diego is a clinical research consultant at the Mayo Clinic and past Clinical Director of Military and ART Research at the University of South Florida. He has authored and co-authored 20+ peer-reviewed publications on trauma. He has spoken and co-published internationally. Dr. Diego has spent 16 years teaching at the university level with experience in designing online curricula and has trained and supervised master's and doctoral-level therapists.
With over 20 years of mental health experience and a combat trauma expert, he works with veterans and active duty with emphasis on Special Operations, i.e. Special Forces, Rangers, and SEALS, both in retreats and privately.  Moreover, he has provided consultation with Mission America, The Hero's Journey, Green Beret Foundation, Brian Bill Foundation, Wounded Warrior Project, Southeastern Guide Dogs, and the Lone Survivor Foundation. Additionally, he is a retreat Behavioral Consultant with Warrior Mission at Ease, Performance consultant with Special Operations Warrior Golf Foundation. Dr. Diego has been featured on Fox, CBS, and The Golf Channel, regarding trauma and veterans.  He also serves on the medical advisory boards of the Camaraderie Foundation and H.O.O.A.H.
His private practice, Balanced Living Psychology, is in Tampa, Florida. In addition to working with veterans and active duty, he coaches athletes, therapists, and business professionals focusing on wellness and performance.  He co-leads international wellness retreats and taught for 10 years on The Yoga Cruise. He teaches mindfulness, relaxation, and meditation skills for human performance, both to enhance performance and manage specific stressors or medical conditions.