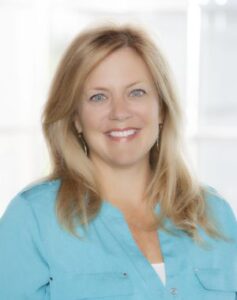 Elizabeth Krystyn is a Founding Partner of Baldwin Krystyn Sherman Partners and Baldwin Risk Partners. Since 2006, Elizabeth held various roles including President, Managing Director, COO as well as the leader of BRP's Human Resources group, all with an intense focus on culture.
Elizabeth is a Member of the Judicial Commission of the Presbytery of Tampa Bay, Chairperson of First Presbyterian Church of Tampa's personnel committee and a member of the Board of Trustees at Tampa Prep as well as Academy Prep Center of Tampa. Elizabeth is active in many community organizations including The Junior League of Tampa, Lifepath Hospice Women in Philanthropy and USF Foundation's Women in Philanthropy and Leadership. Elizabeth holds a BS degree in finance from University of South Florida and earned her Certified Employee Benefits Specialist designation from The Wharton School of Business.
Elizabeth and her husband, Rick Fueyo, have two sons and reside in Tampa.